ISO 9001 : 2015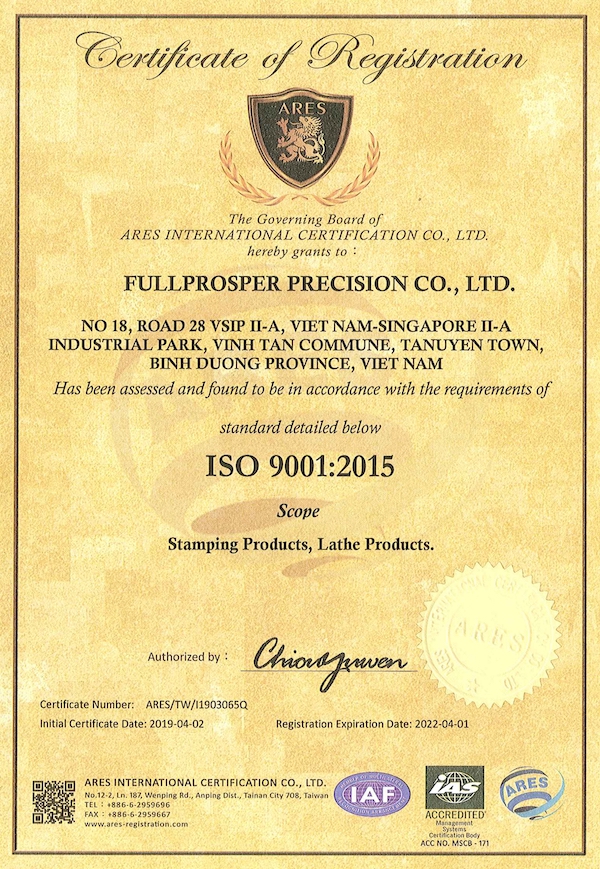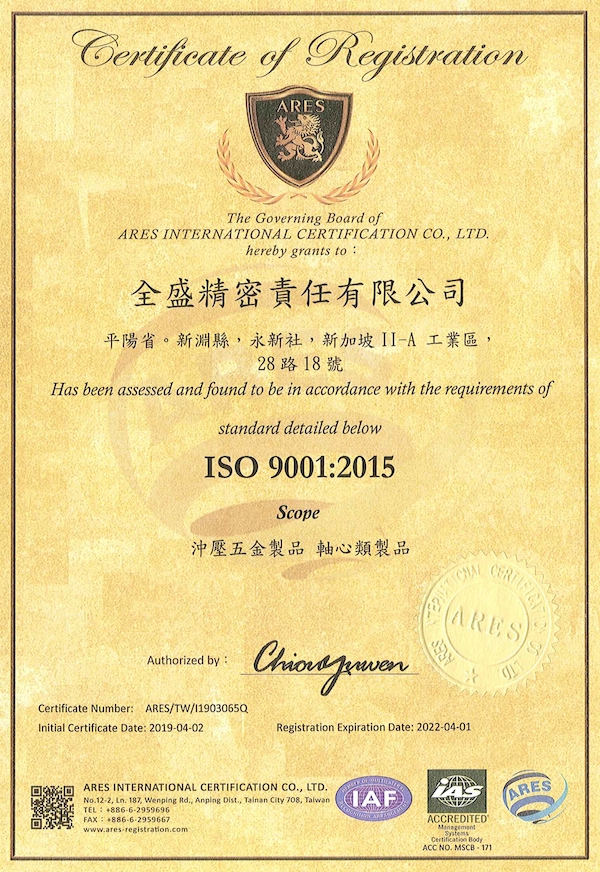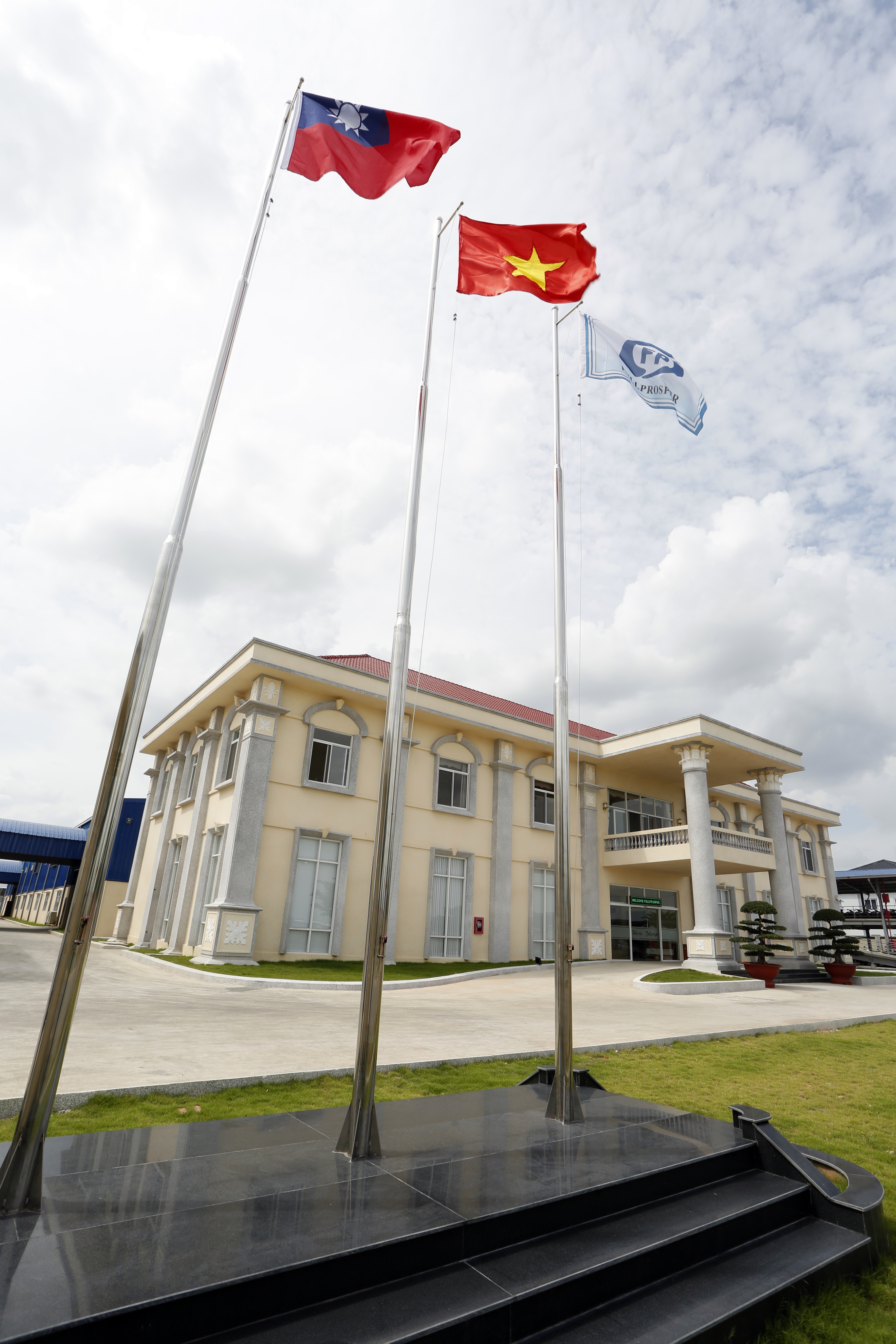 FULLPROSPER PRECISION Co., Ltd is 100% foreign investment established. In 2005 to set up factories in Vietnam, formally began operation in 2006, specializes in the production of metal processing and machinery parts.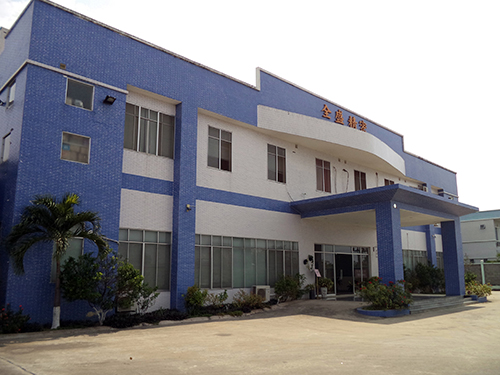 ▲ Old Factory
Major product categories metal press and lathe parts processing. Base on the requirement we can provide sampling, small bulk production to formally mass production. In each process, we use professional attitude to every detail, to make every item meets customer expectation.
To become a One-step production operation in FULLPROSPER PRECISION. Started in 2012, Company form a Mold shop team, from Design, Assembly, Services and Repair all in-house. In 2013, company pull more resource to completed build-up the Mold Shop, by purchase the Wire Cutting Machine, Surface Grinding Machine, EDM, Milling Machine, Conventional Lathe Machine, CNC Milling Machine, etc. At end the 2014, all Mold service is done in-house 100%, and can produce over 20 sets of Mold per month.
July 2015 board decision to purchase new lands and build new factory to expand the services to the customer. In November 2015 groundbreaking construction, completed at the end of 2016, the official start of production at the beginning of 2017.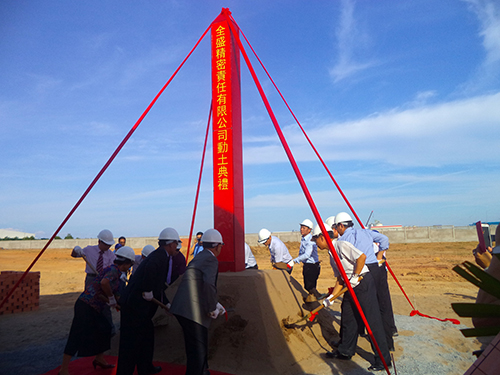 ▲ New Factory Groundbreaking Ceremony
In July 2015, Board of Directors decided, to expend the current service and future production demand, by purchase the 30,000㎡ of land locate in Binh Duong, Tan Uyen VSIP II-A Industrial Park.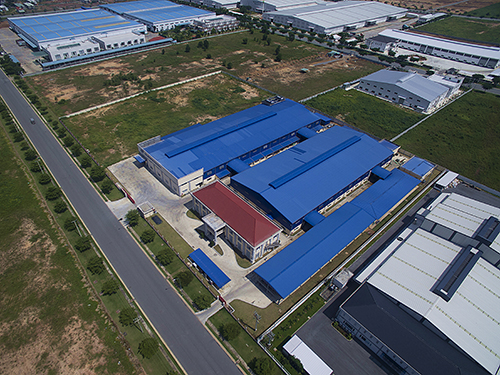 ▲ New Factory Panorama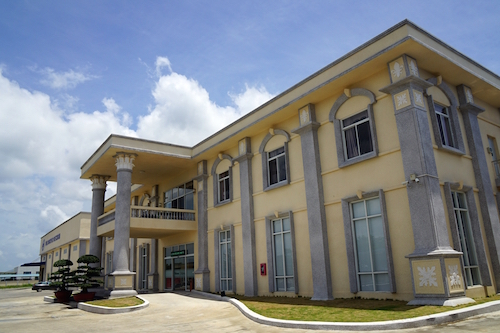 ▲ Administrative Building
Initial construction consumed 18,000㎡ of land, include 1 Administration Office building, 2 building of factory plan, Employee parking lot, Employee canteen, wastewater treatment area etc. The 2nd phase of 12,000 ㎡ completed in 2021, with two production plants.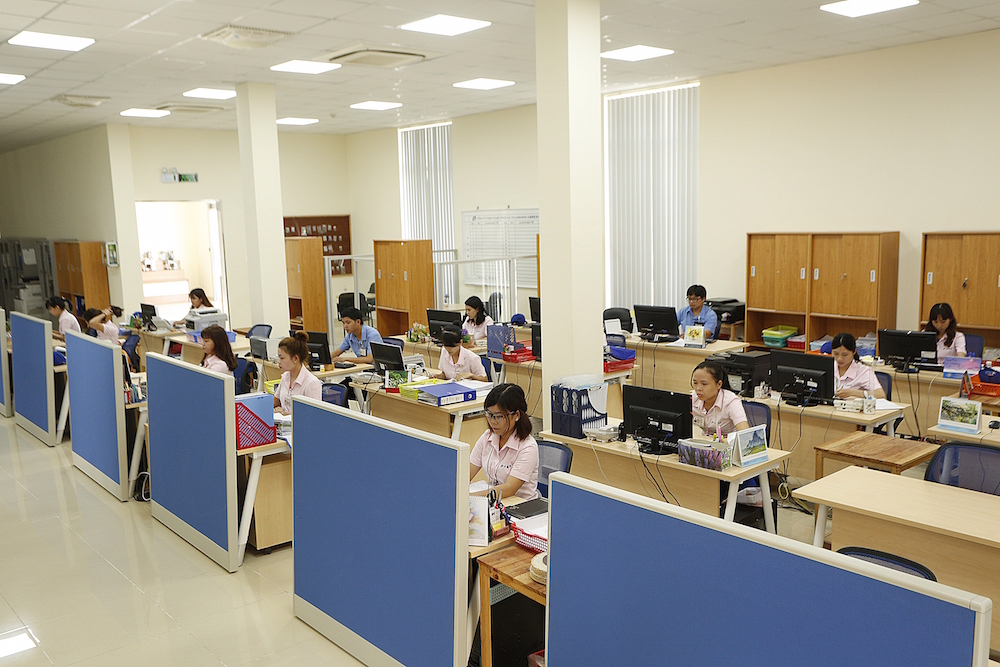 ▲ Administrative Office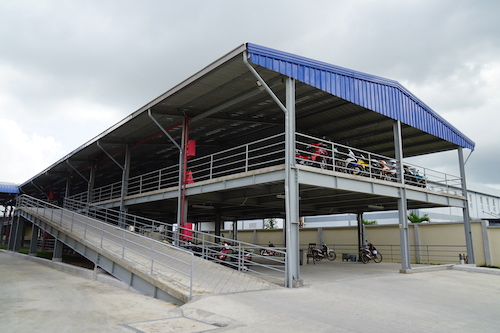 ▲ Employee Parking Area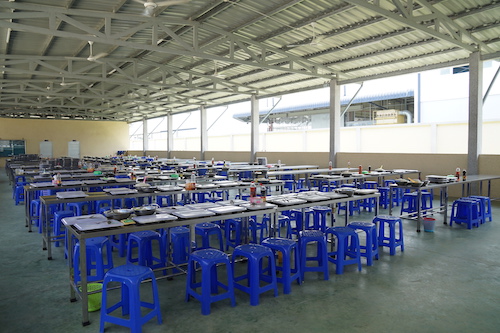 ▲ Employee Canteen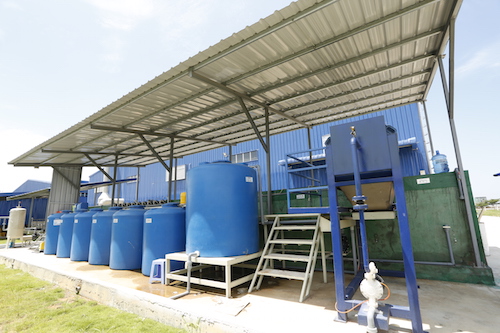 ▲ Wastewater Treatment Zone
To expend more service for customers, Company build-up the surface treatment shop, purchase CNC Lathe machine, additional Wire Cutting Machine, Center less Grinding Machine, and additional Stamping Machine, to improve production demand and technical skill, We also received the Trade Authority to do import and export service.
The new facility received Trade Authority, In the future will be planning to add the relevant process and facilities to expand customer services needs.
Company Philosophy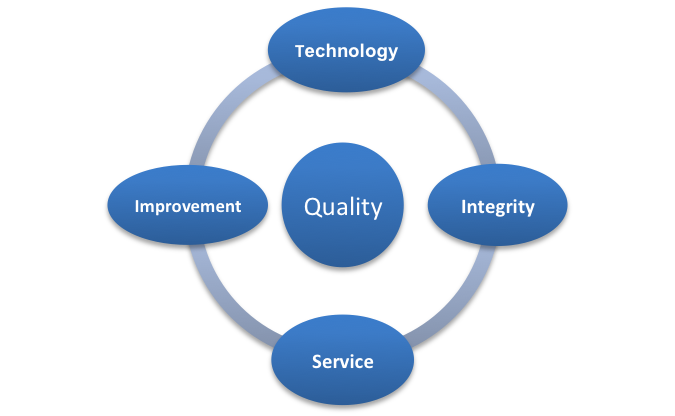 Quality Mind、Technical Innovation 、Integrity Attitude、 Continuous Improvement、Customer Fulfillment
History
On October 19, 2005 Founded Fullprosper Precision Co., Ltd. in Vietnam
On June 10, 2006 Factory completed and began production. Factory located in Binh Duong My Phuoc 2 Industrial Park covers an area of 10,000 square meters
In December 2010 Second Factory building completed and expend Lathe and Secondary Process line
In October 2012 Base on the demand, Board of Directors increase the Capital Investment to purchase equipments to fulfill the production demand
In August 2013 Passed ISO9001:2008 Quality Management System Certificate
In 2013 Import ERP system
In January 2014 New Chairman of board Mr. Cheng Hsien-Tang on duties and responsibility
In July 2015 Board of Directors passed and increase capital investment to purchase 30,000m2 of land locate in Binh Duong Tan Uyen VSIP II-A Industrial Park, build up new factory and expending production demand.
In November 2015 The first phase of the new factory groundbreaking ceremony
In December 2016 The first phase of the new factory completed
On February 6, 2017 New factory started production
In October 2019 Chairman Cheng Hsien-Tang acquired all the shares and became a sole proprietorship
In July 2020 Groundbreaking for the second phase of the new factory
In April 2021 The second phase of the new factory completed, adding three major blocks including the assembly area, the large stamping area, and the plastic injection area
In April 2022 Obtained ISO 9001:2015 quality management system certification
Factory moving
Between Jan. 27th 2017 and Feb. 5th 2017, Fullprosper Precision started a difficult task. Which is the factory moving. During this period with is the Chinese New Year, every Taiwaness leader delay their Holliday vacation, plus 50 employees all work together to completed this diffcult task. Becase we know this task must be done quickly and safely, Even we face many obstacle duing the moving, but we overcome each every single one. Original schedule is 10 days to finish all the moving, but we only spend 3 days to finish all the moving, because of this speed up gave us more time to setup all the machines and calibrated. Then for we started the production on the first day back to work, just like the moving is never happened.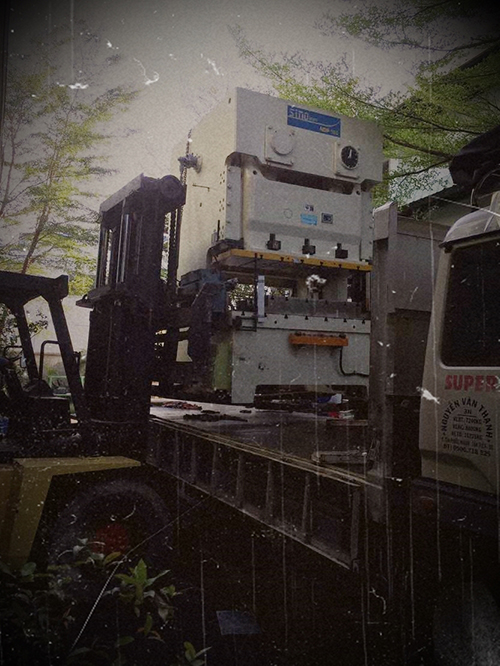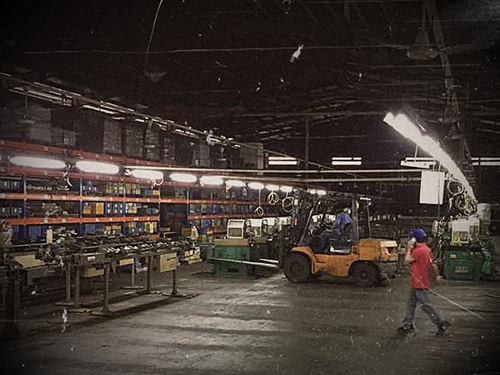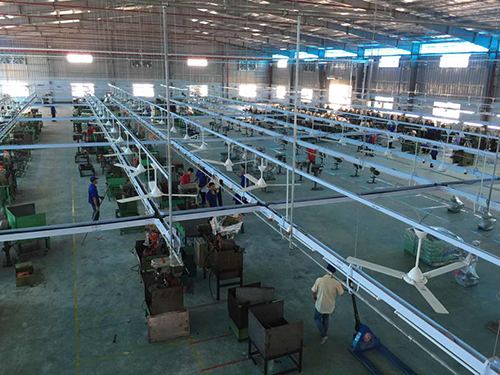 ▲ Equipments Relocation and Re-positioning